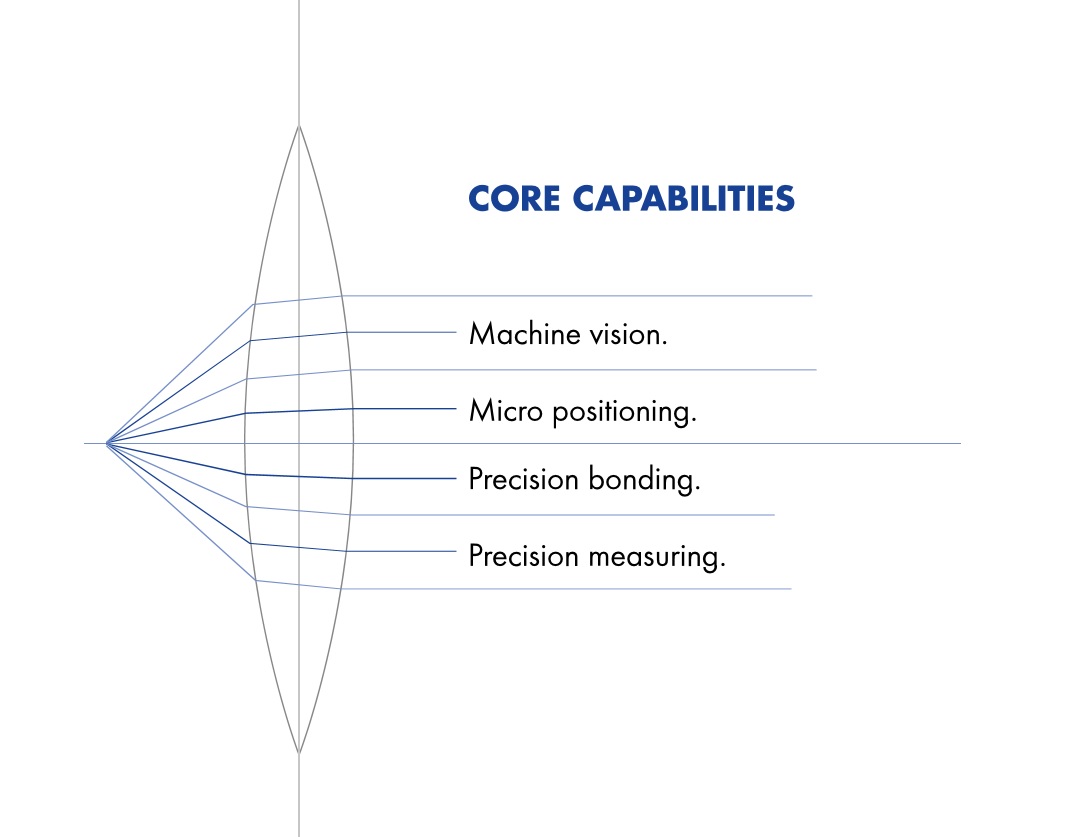 Robooptic Systems is the first point of contact for companies whose production processes require functionalities such as high-resolution machine vision, micro positioning, manipulation and adjustment, highly-accurate precision bonding, and reliable measuring.
Machine vision


Our domain is the integration of sophisticated image-processing systems into the manufacturing, measuring and testing processes of production facilities.

Micro positioning


We serve users from a wide range of fields with customised solutions for micro-positioning, even if the application requires extreme resolutions with large displacement.

Precision bonding


The successful combination of our experience in machine vision, micro-positioning and robotics enables us to create efficient production systems for automated, high-precision bonding processes.

Precision measuring


With our in-house developed image-processing systems, as well as high-precision sensors, we develop end-of-line test stations for production control in various industries from medical to lighting technology.